All the world's a stage,
And all the men and women merely players;
They have their exits and their entrances,
And one man in his time plays many parts.
–  William Shakespeare, As You Like It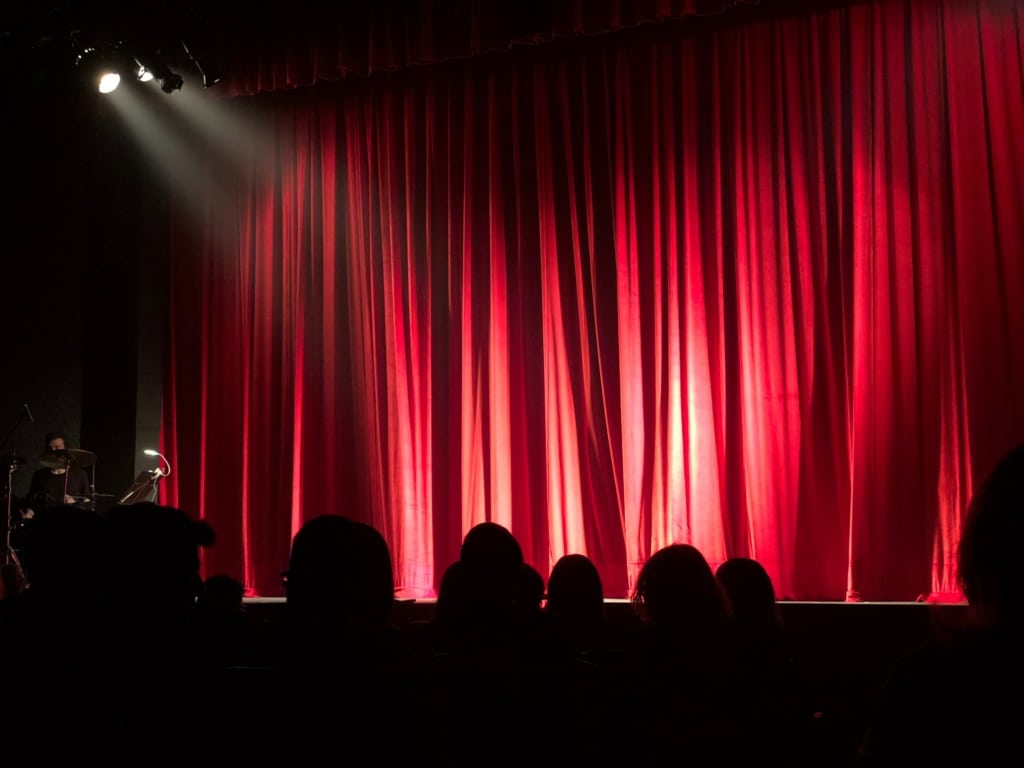 How often have we heard, "Life is not a dress rehearsal"? And yet we wait in the wings for someone to tell us it's our time to take center stage.
Your stage is the setting. Your presence is the plot.
Each room we enter, each office we occupy, and each meeting we attend is an opportunity to add to the scene. Each line we utter and every action we take creates impact, intentional or not.
And yet, we spend our days in a fog, tied to our "To Do" lists, hiding in fear or absent-mindedly wasting time, consuming rather than creating, engaging in unproductive arguments, or wallowing in worry.
I know this. I've been there. It's not the part I want to play or the plot I want to partake in.
So let's take a step back to direct our presence on this most important stage. As Shakespeare said in As You Like It, we're all merely players with entrances and exits.
Who do you want to be in this story of yours?
What role do you play in someone else's story?
What's the impact you make or the legacy you want to leave?
Though our lives are very much our own story, perhaps the most important role we play is as a supporting character in someone else's.
Our own Cast of Supporting Characters can change over time, as can our wants, needs, and goals.
Our stories combine, collide, and bounce off each other often causing conflict as we each search for our own resolution, or happily ever after.
While we are mere bit players in each other's lives, bit players make a big difference.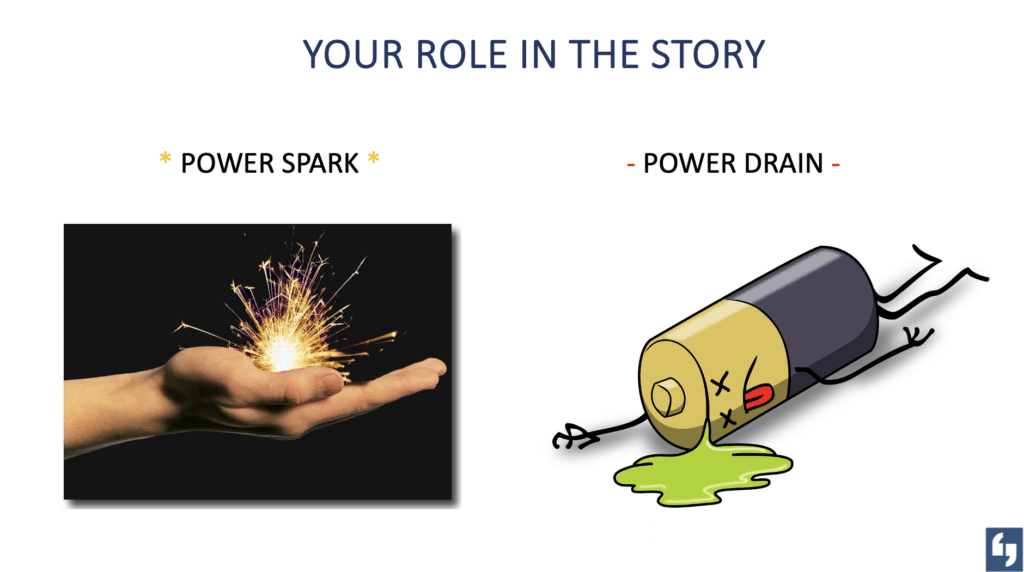 Are you a power drain or a power spark?
Are you bringing value to the stage or taking from it? 
Are you a strong ensemble member? Do you share the spotlight? Do you support from the wings?
Each cast member is essential for the success of the show.
After all, as the incomparable Maya Angelou said, "People will forget what you said, people will forget what you did, but people will never forget how you made them feel."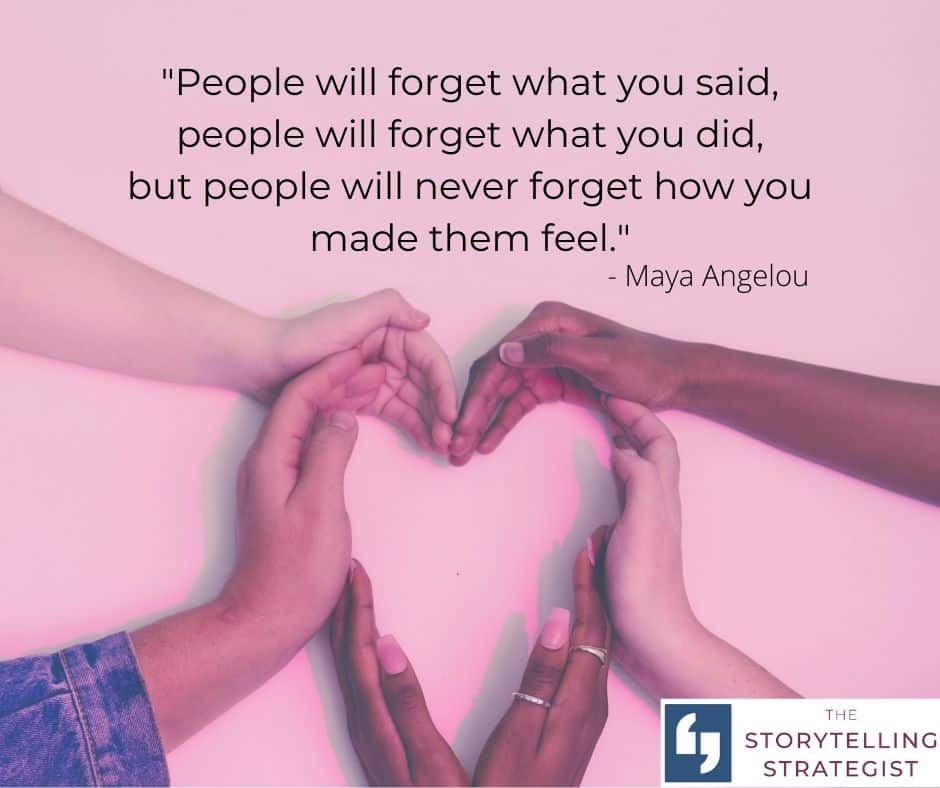 Direct your intentions accordingly.
Shine in your own story and share the stage.
On with the show!

Valerie Gordon is a lifelong storyteller, an award-winning television producer, and the founder of career and communications firm The Storytelling Strategist. She helps high-achievers with the communication skills necessary to climb the leadership ladder and corporations create strong, collaborative teams.