How do you lead?
With anything in particular?
With a little bit of everything?
Much has been written about the expectations for a new generation of leaders and the need to be multifaceted.
(Not multi-faced. Multifaceted!)
What is a multifaceted leader?
Mirriam-Webster defines multi-faceted as "having many facets."
Hmmm. That doesn't help much.
So I looked up the word "facet." (Not a faucet, a facet!)
A facet is defined as "a particular aspect or feature of something."
So leaders must have multiple aspects and features – something akin to being a generalist in a specialized field – knowledgeable and capable of just about anything, and possessing enough executive presence to not only take a seat at the table but lead everyone at that table to daily and future success.
It's somewhat hard to define. And when you look a little closer, it becomes even more complicated.
Leaders should be focused on the product. And the projections for the future of those products. And the processes of creating those products and the projections of those projects. And, of course, prioritizing the people who make the product and manage the processes who want things like promotions and pay raises, and a positive place in which to work.
(Phew! Anyone else pooped?)
The challenge for leaders is that many of those aspects, or facets, that make them great also create competing priorities that contradict each other.
✅ Leaders must give direction and advice… but also be open-minded to input.
✅ Leaders should be empathetic… yet forthright and able to deliver a tough message.
✅ Leaders should be authentic… yet know when and how much to share.
✅ Leaders must be transparent… yet keep privacy concerns.
✅ Leaders should be aware of details and nuances… yet always keep the big picture in mind.
✅ Leaders must run a tight ship… yet be accommodating and flexible.
✅ Leaders should be forward-thinking… yet engaged in the here and now.
✅ Leaders should be confident… yet humble enough to admit what they don't know
✅ Leaders must grow the business and pay attention to the bottom line… yet the best leaders know their impact is felt less in the numbers and more in the lives they impact.
😳  Is anyone else utterly exhausted and feeling incompetent? 😳
I don't know a single leader who possesses each of these qualities. It would be difficult, if not downright impossible, to be a leader who embodies them all.
So what can you do if you're an aspiring leader who's feeling a little… less than leaderly?
Rather than trying to be and do everything, focus on a few key facets, such as:
VISION – A leader who creates an atmosphere fueled by creativity and curiosity.
ADAPTABILITY – Able to flex to changing conditions and inspire a team to do the same.
AUTHENTICITY – Let the real you through! The best leaders relate as people, not as robots.
APPRECIATIVE – Outward expressions of gratitude for individuals and the team.
I knew a leader like this once. I'll never forget a nice note I received from him after he screened a draft of the first feature I produced for his show. "Can't wait to see the final product," he wrote. "You make us better and I'm glad you're here." He made me feel valued and welcomed and made me want to be and do better for the show.
It would be impossible to be everything to everybody. Focus on being someone to somebody and encouraging them to do the same.
There's no contradiction in that.
What about you? Which facets of leadership do you think are most important?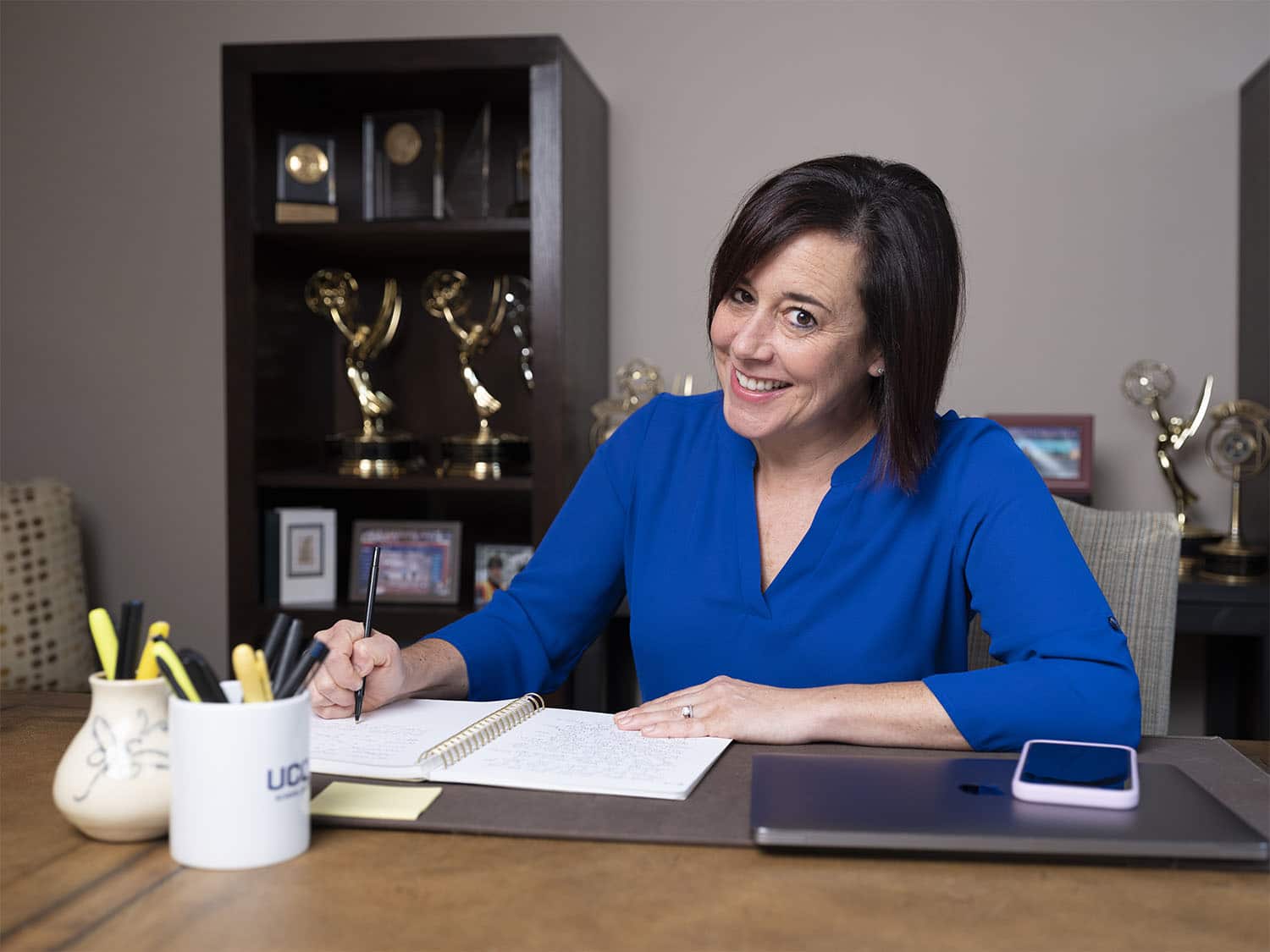 Valerie Gordon is a former Emmy-winning television producer and a lifelong storyteller. The founder of The Storytelling Strategist, she speaks at conferences and consults with corporations to grow future leaders and strong, collaborative teams.