Stop now if you're looking for dating advice!
I didn't hop on Bumble, OKCupid, or Silver Singles to research this topic.
This post isn't about finding someone to love on a website.
It's about finding – and feeling – self-love by simply looking outwards.
Some weeks earlier, while at a meditation retreat, I had been introduced to the idea of a "savory walk," one in which you put away your Air Pods, turn off the latest podcast or Spotify list that gets you out the door, and immerse your focus on what's around you.
The Japanese call this shinrin-yoku. The literal translation is "forest bathing."
Research suggests such walks, during which we use our senses to "savor" the environment and "bathe" ourselves in nature, can have restorative benefits.
Most people who know me know I'm more cynic than a "woo-woo" spirit. I'm a thinker and a doer.
Why I walk is to clear my head or to come up with and sort out creative ideas. I'm a believer in taking the first step to lead to another one. I'm action-oriented, always thinking, planning, plotting, and often unhelpfully ruminating.
The idea of walking with "nothingness" in mind – nothing except noticing my surroundings  – is challenging for me.
On this day I needed it. (To be honest, who doesn't need this most days?)
My heart has been heavy, my mind cluttered with present troubles and anxieties about the future.
So, for my morning neighborhood walk with the dog, I took only the necessities: a jacket, the dog leash, and a poop bag (er, for the dog, not for me. I shouldn't need to clarify that).
What I left behind was my device, the one that typically pumps out my tunes or a podcast or phones a friend, so I can multitask while I move.
I was decidedly single-minded on this monotask.
I walked and listened only to the sounds around me.
I looked, not at my texts, but at the trees and sky and hills in the distance.
We're post-peak here in Connecticut and leaves of various shades were falling, rustling.
The air was clear and brisk, but not yet biting.
As we passed under a tree with bright yellow leaves, a gust of wind blew, sending airborne a flurry of leaves.
I stood in stillness, appreciating this unexpected shower, and that's when I noticed…
These leaves are shaped like hearts. 💛 💛 💛
Big golden hearts rained down on us, me and my Black Lab, underneath a crisp bright blue sky.
A shower of golden hearts.
A silent cacophony of love.
(Is this too woo-woo for you? It wasn't for me at the moment. Maybe my savory walk helped me silence my inner cynic).
Or maybe it was the realization that I had found what I needed most.
Evidence of love.
All around me.
Floating down on me. And my dog.
What might you "see" if you open your eyes?
I didn't have my phone on me so I couldn't record or photograph the moment, which forced me to stay and enjoy it.
We stood among the golden heart leaves until my dog decided it was time to head home and pulled me along, my mind clear and my heart full.
I returned the following day, this time with my phone, in order to capture what had been a solitary experience so that I could share it with others. (Because, you know, photos or it didn't happen!)
The tree had changed much in 24 hours. Many of its leaves of love had been shed. But there were still floating hearts above me and many at my feet, a path of love to follow.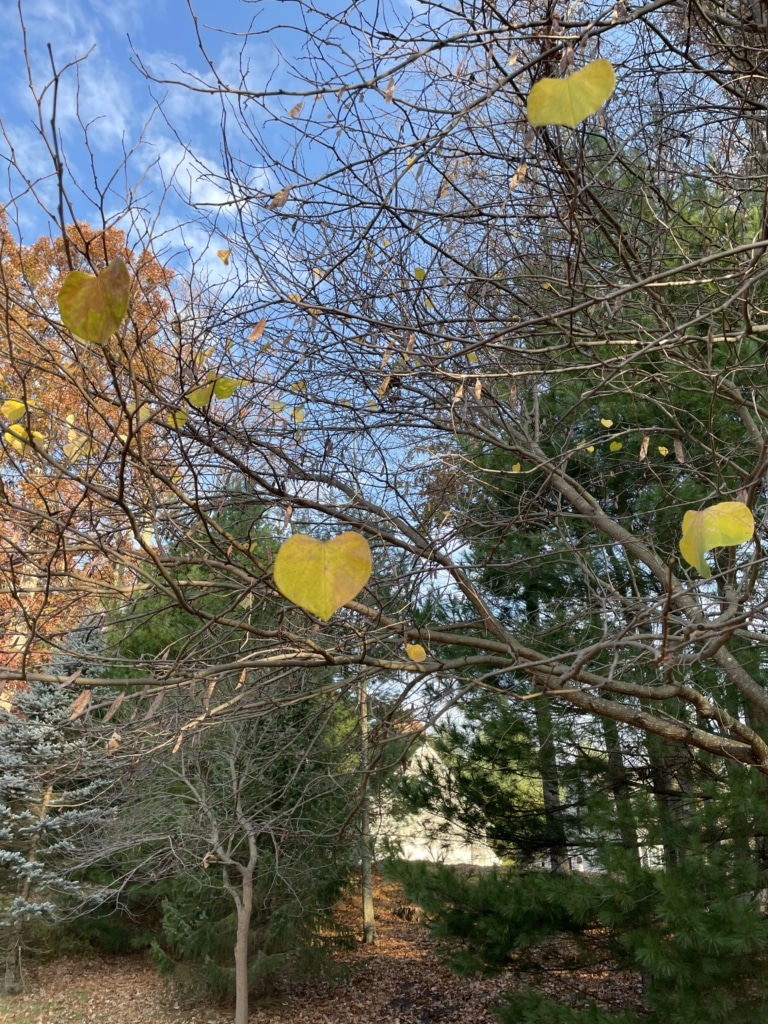 I snapped some shots and shared them with friends I love so that they, too, could feel the love.
Shrinrin-yoku. Forest bathing. A savory walk. A mindful moment.
Evidence of love all around us.
We don't always find what we seek. But if we take the time to get out of our heads and into the world around us, we might just find what we're looking for.
I hope you find love when you need it most, in whatever form it presents itself.
Sending golden hearts – and much love – to all my readers.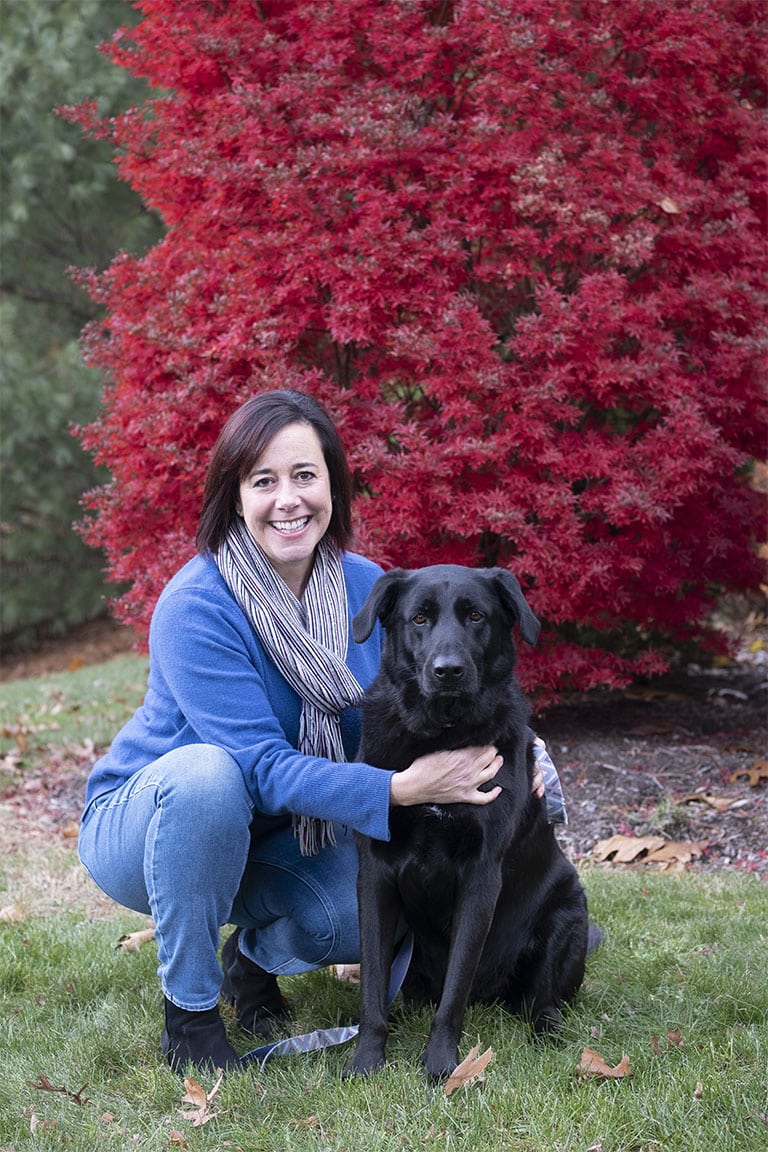 Valerie Gordon is a lifelong storyteller, a writer and corporate trainer, and the founder of career and communications firm The Storytelling Strategist. A former 10x Emmy-winning producer, she uses the power of story to grow future leaders and build strong teams, helping companies create and thrive.